Welcome to Afily8.com
Afily8 is your source for healthcare solutions, facilities support, and all general personnel augmentation services. We ensure completion on all tasks with benefits beyond required acquisition framework.
Afily8 strives to be the Government client's strategic solutions provider. Contact Afily8 Government Solutions Today 305-896-3236.
Why The Afily8 Team?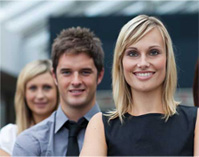 Afily8 is pleased to offer our vision of high quality service to the Government, through the acquisition agency requiring personnel or human resource solutions. The Afily8 Team proposes to integrate industry leading practices and deliver a total solution tailored to meet this vision.
Afily8 provides solutions for the government client. Our goal is to provide services with timely, effective, high-quality, and cost-efficient solutions.
Client Services: Department of Veterans Affairs, Bureau of Prisons, US Navy, US Air Force, Health and Human, DOD, US Army
Service Difference: We focus on the personnel placement environment using an array of cutting-edge technologies, tools, and talents. Proven management processes and resources to ensure quick-response, low-risk, trouble-free execution.
Government Jobs by Category
Afily8 has the Government Client in Focus. 
Afily8 is always ready for all Government Opportunities: 
Presolicitation
Combined Synopsis
Sources Sought
SDVOSB
Small Business Acquisitions